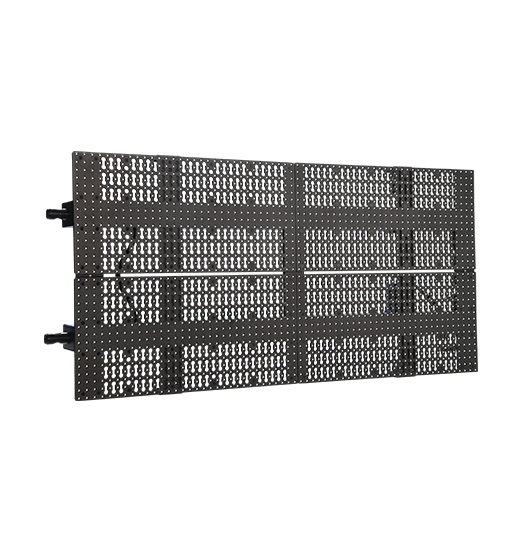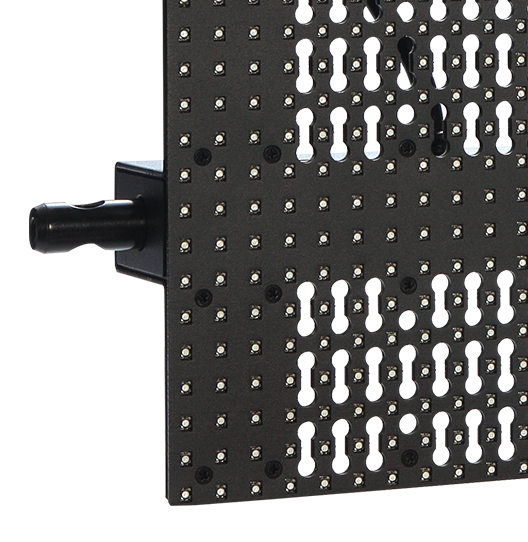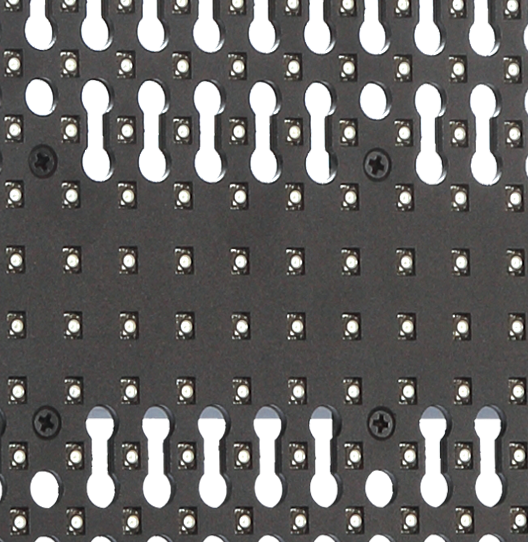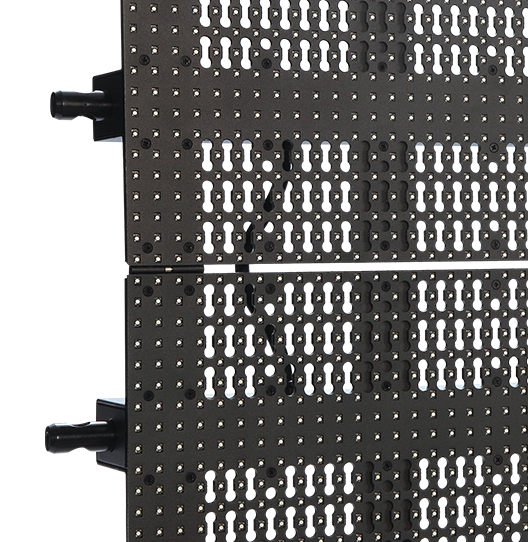 GS-P12.5
Our Curtain Series LED Display is made of sheet metal structure making it lightweight, cost effective, fast installation and with a 15% permeability. Expressly, It could be be fitted into curves. With these characters, P12.5 is perfect for stages, bars, lobbies in hotels and restaurants. Each panel is 200 x 800mm with 1024 pixel and weight less than 5kg.
As for functions of P12.5, multimedia video as well as all kinds of light effect designed by professtional designers is able to be performed charmingly.
SPECIFICATIONS
Pixel Pitch:12.5mm
Pixel Density:6400dot/m2
Panel Size:200x800x50mm
Panel Weigh:<5kg
LED Type:SMD(3528RGB3 in 1)
Brightness:2000CD/m2
Viewing Angle:H140°/ V110°
Scaning Rate:50/60Hz
Refresh Rate:≥2000Hz
Contrast Level:2000:1
Gray Scale:14 Bits
Life Span:100000H
IP Rating:IP20
Max Power:510W/m2
Ave Power:300W/m2
Operating Temperature:-20℃~+50℃
Operating Humidity:5%-95%
Errors and omissions are possible. All specifications are subject for change without prior notice.