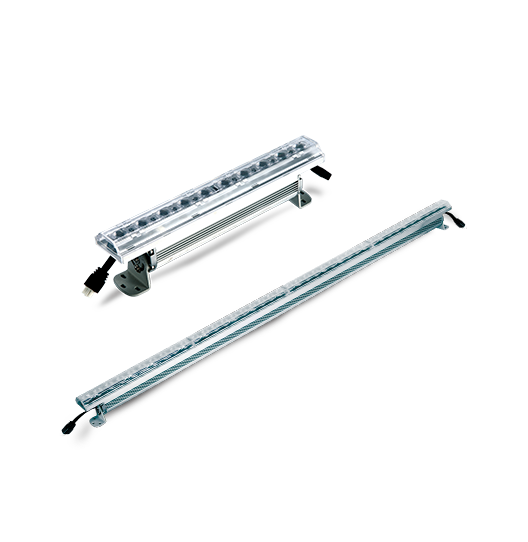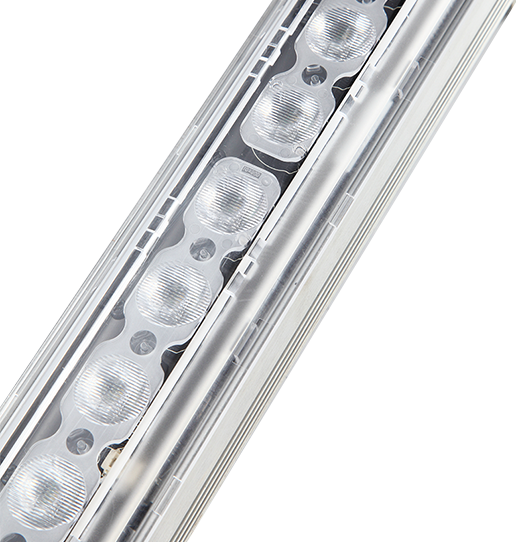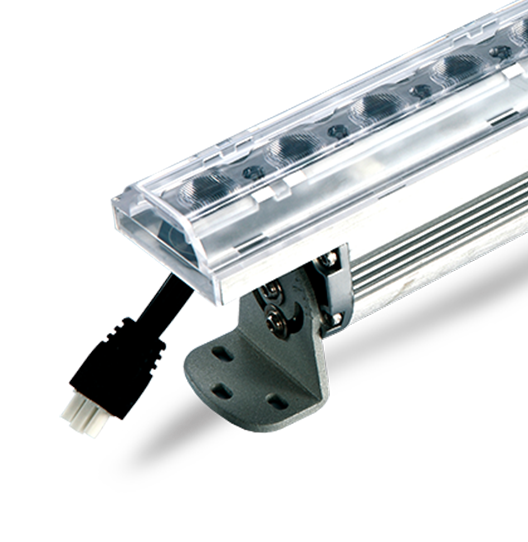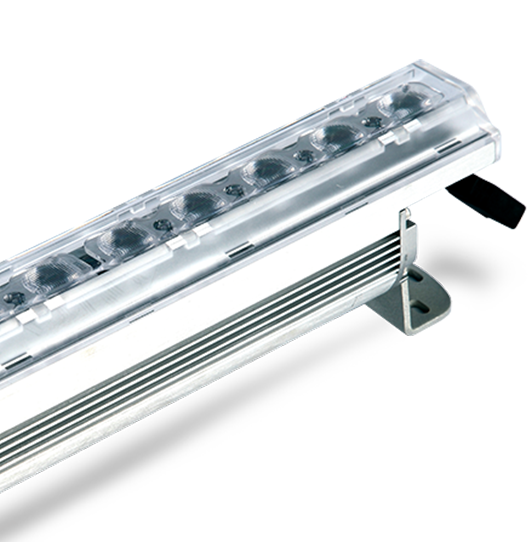 ALVT-G1/G4
ALVT-G indoor Graze series is a high power, white LED, indoor linear fixture.
Available in 1' and 4' sections, it offers smooth linear dimming with ELV modules
and 100-1% with most TRIAC dimmers. Featuring class-leading output, robust housing,
and LSF filter options, it is the perfect option for any structure that calls for indoor linear grazing.
Color Temperature: 2700K, 3000K, 3500K, 4000K
Beam Angle: 10°,40°,10°x 60°,30°x 60°
Max Fixture Runs: 40'@120VAC/80'@240VAC+
Power Consumption: 20W(1') / 80W(4')
Total Lumens:
10°1'1052@2700K 1283@3500K 1379@4000K
4'4208@2700K 5132@3500K 5516@4000K
10°x60° 1'948@2700K 1039@3500K 1173@4000K
4'3792@2700K 4156@3500K 4692@4000K
Efficacy (lm/W):
10°52.6@2700K /3000K, 64.1@3500K, 69.8@4000K
10°x 60°47.4@2700K /3000K, 52@3500K, 58.6@4000K
CRI: >80
Finish: Anodized Brushed Aluminum (Black or White - Special Order Only)
Housing: Aluminum; Clear Polycarbonate Lens
Operating Temperature: -20°C to 45°C
Operating Voltage: 95-135V / 200-300V
Dimming: TRIAC + ELV
Fixture Connectors:Integral, 3 Pin Male & Female Connector
Rating: IP40,Dry Location
Weight: 1'0.8kg/4' 3.2kg
Dimensions: 52mmx79mm x305mm/1229mm