
Congratulations on the successful listing of Guangzhou Haoyang Electronic Co., Ltd.
Release date:2020-05-20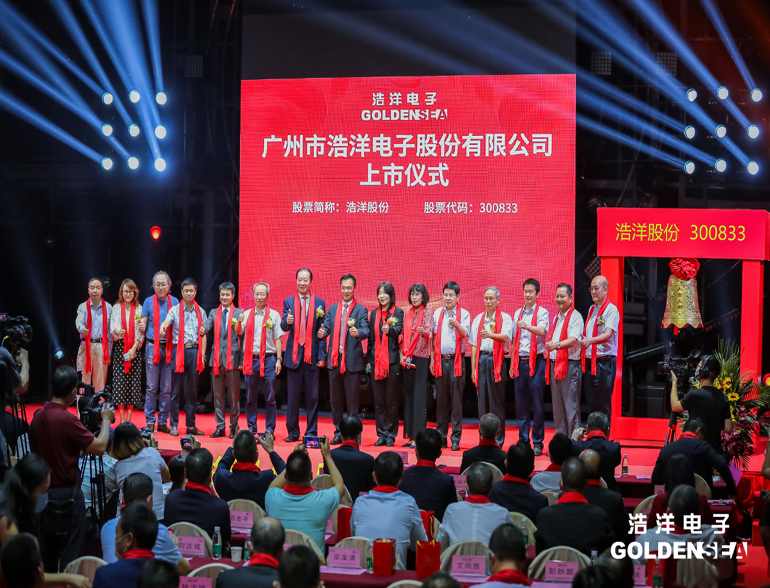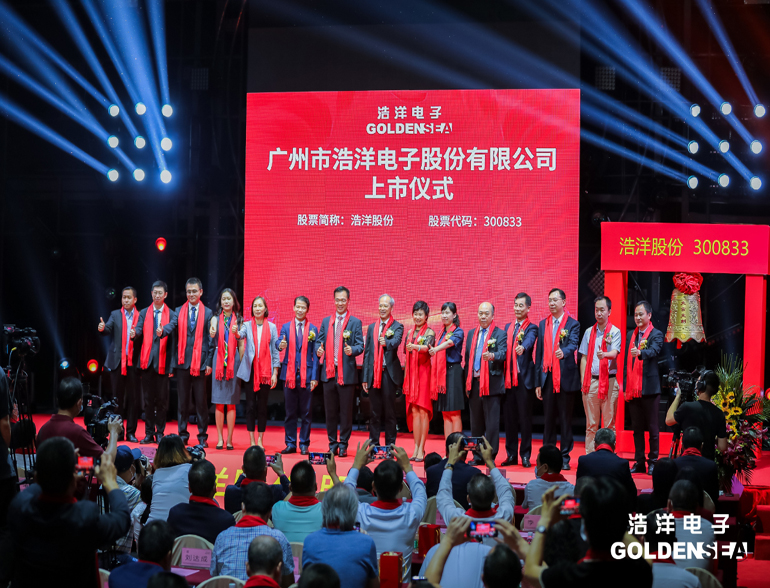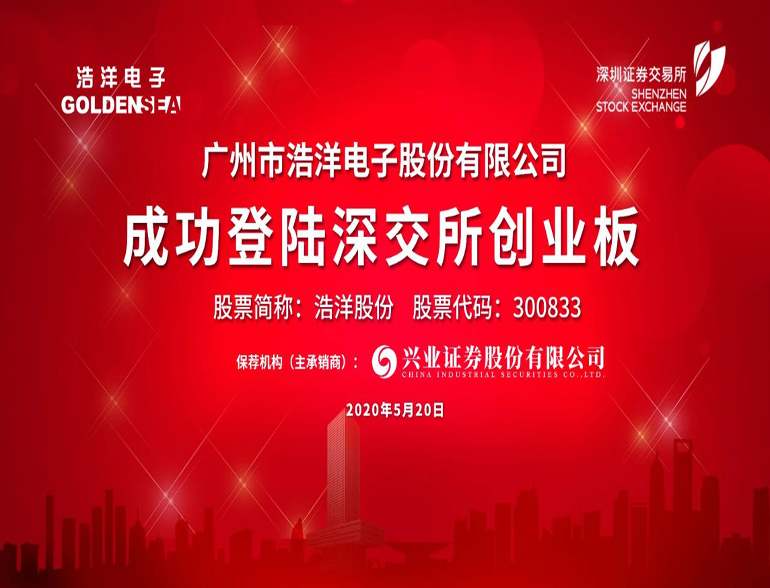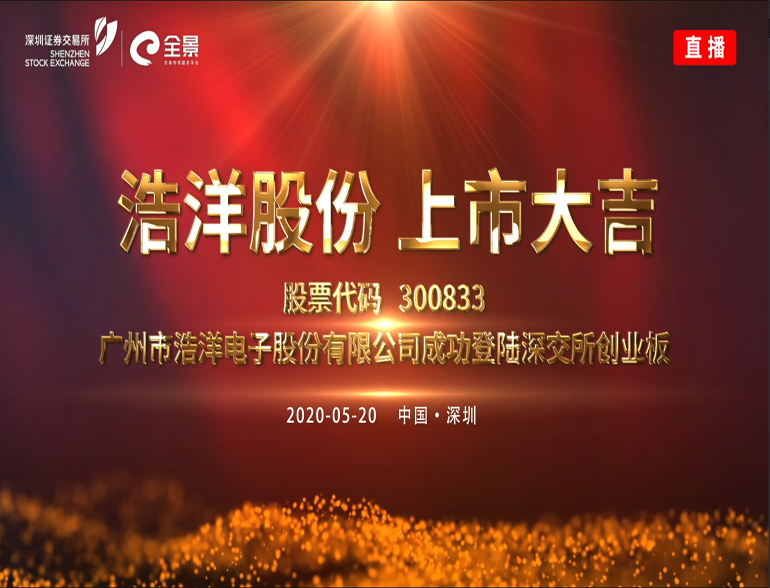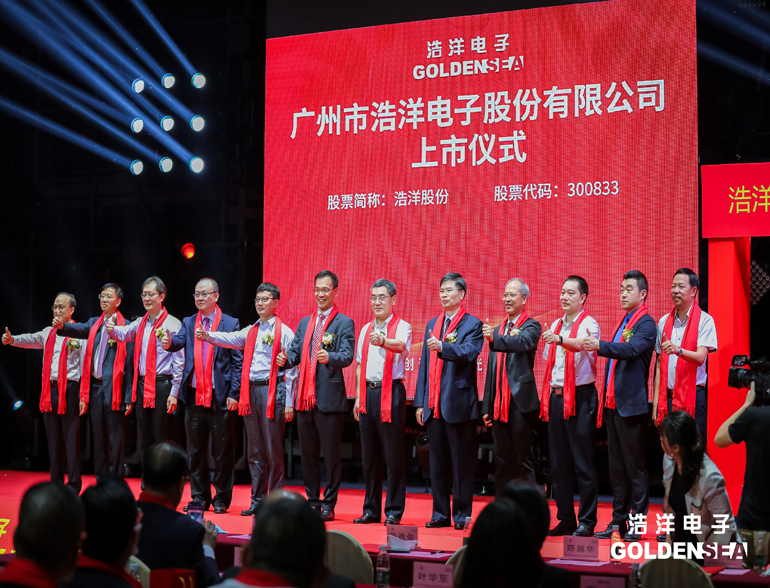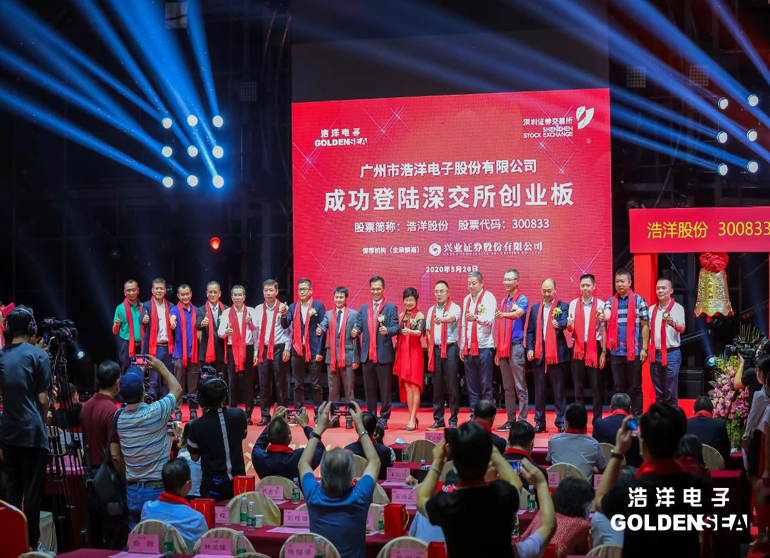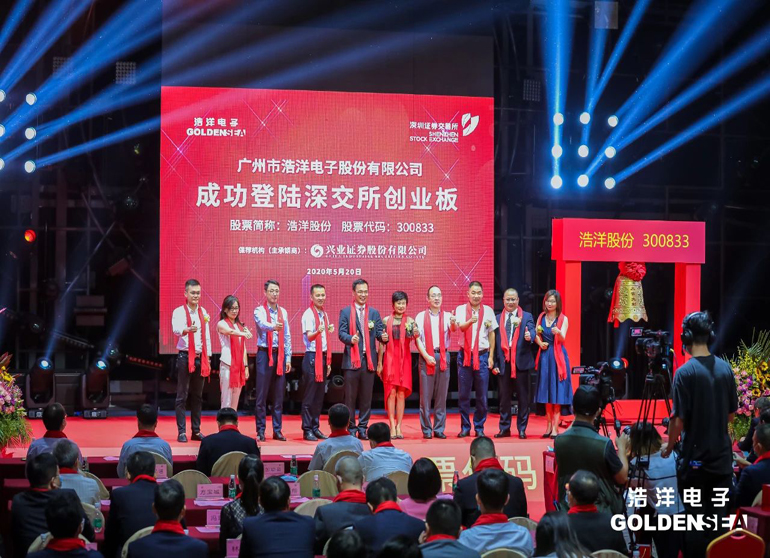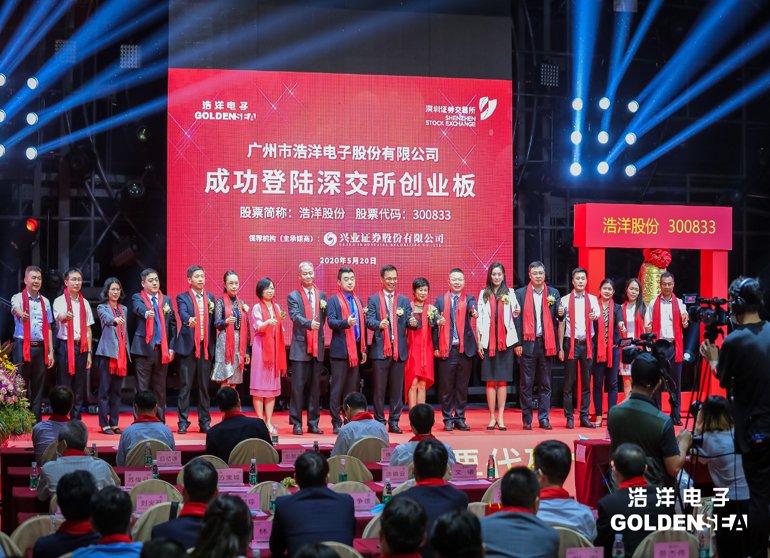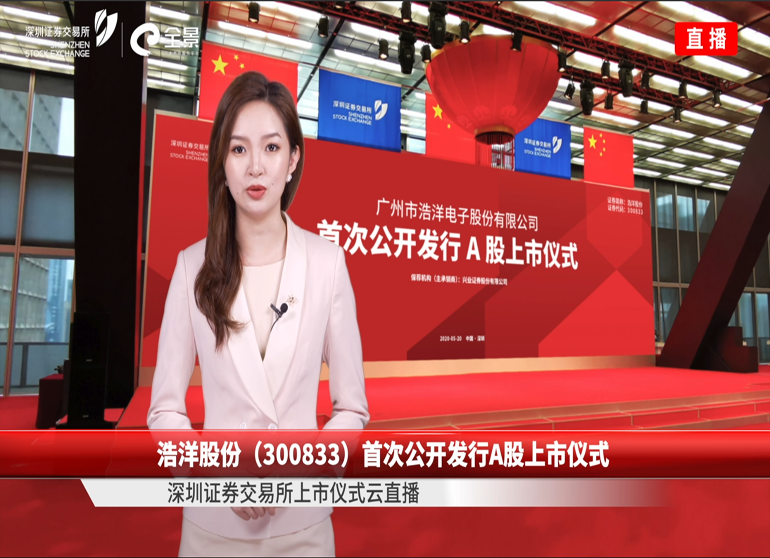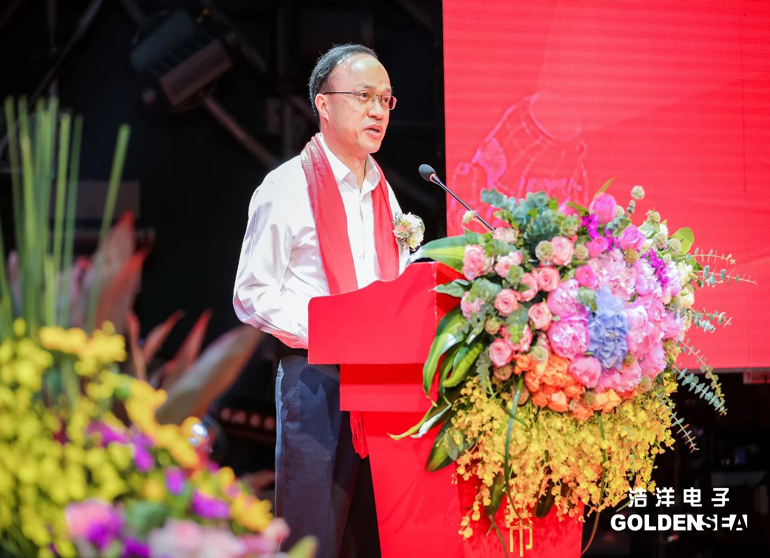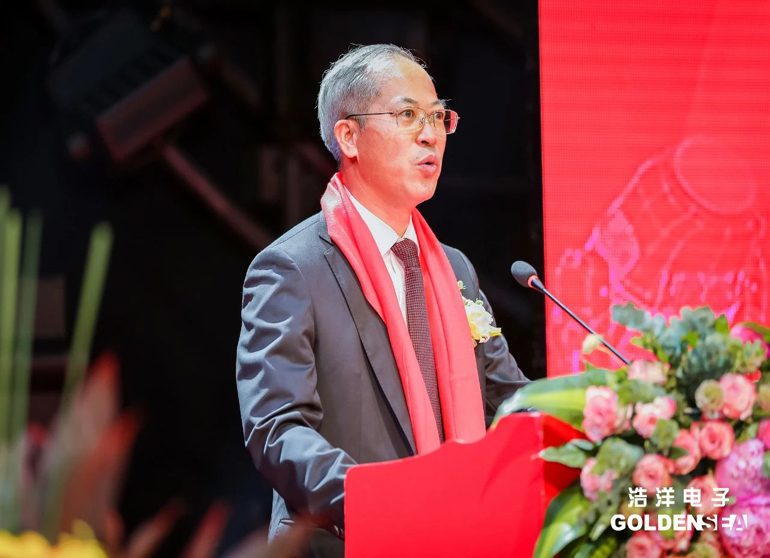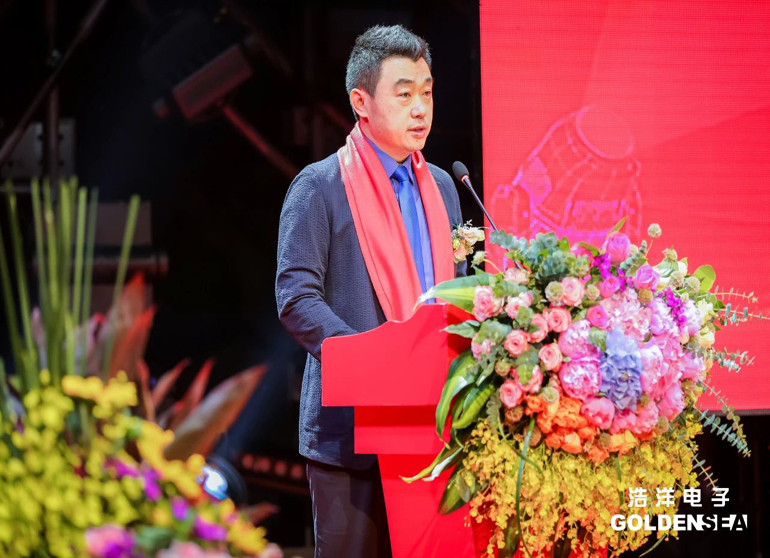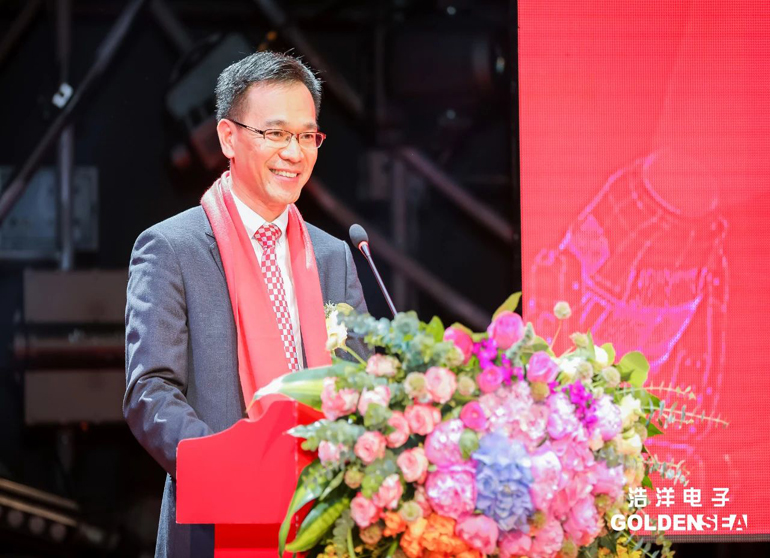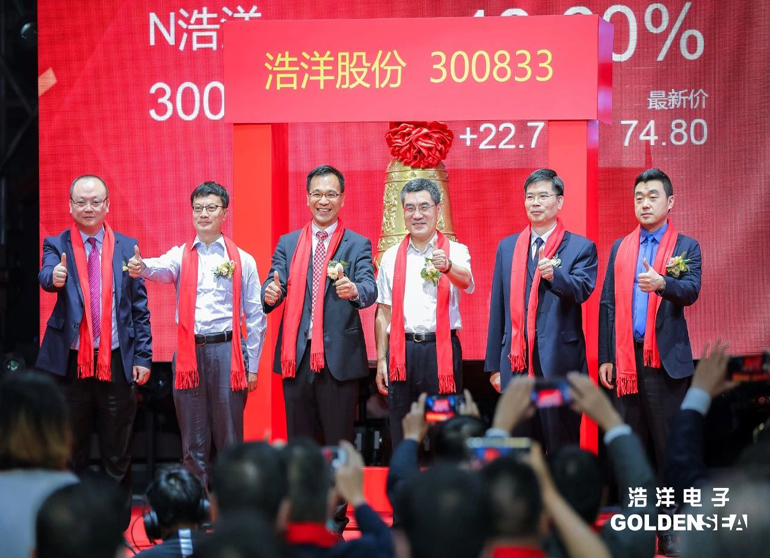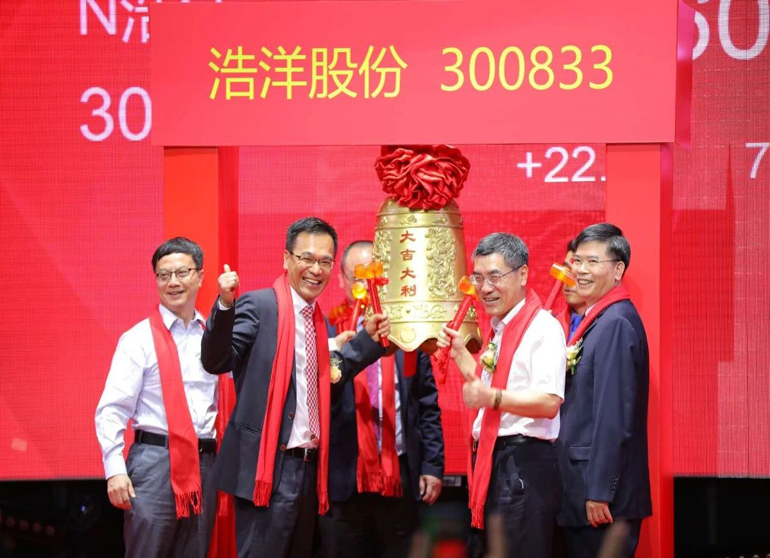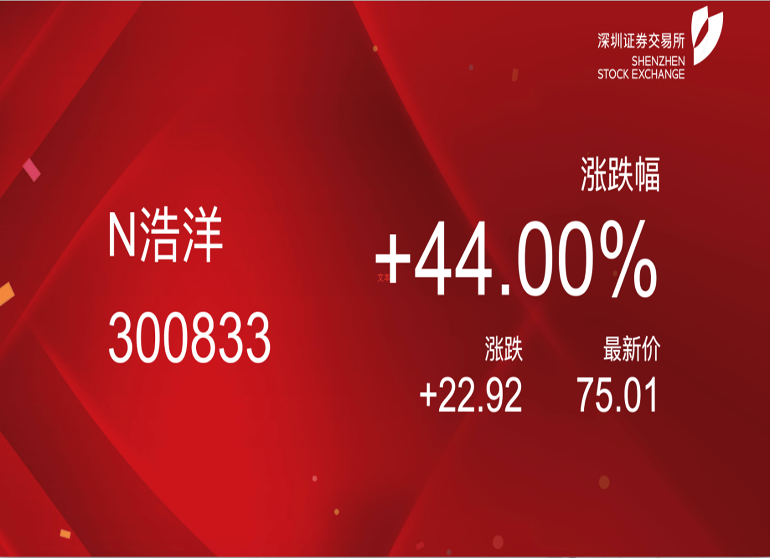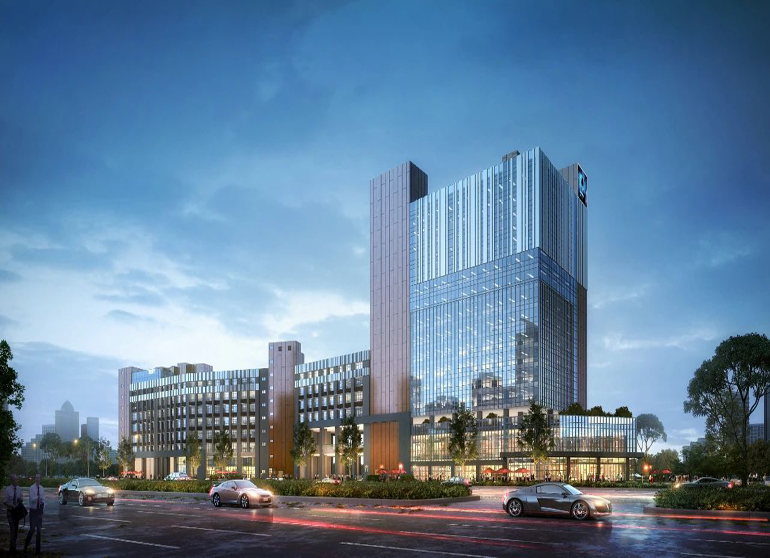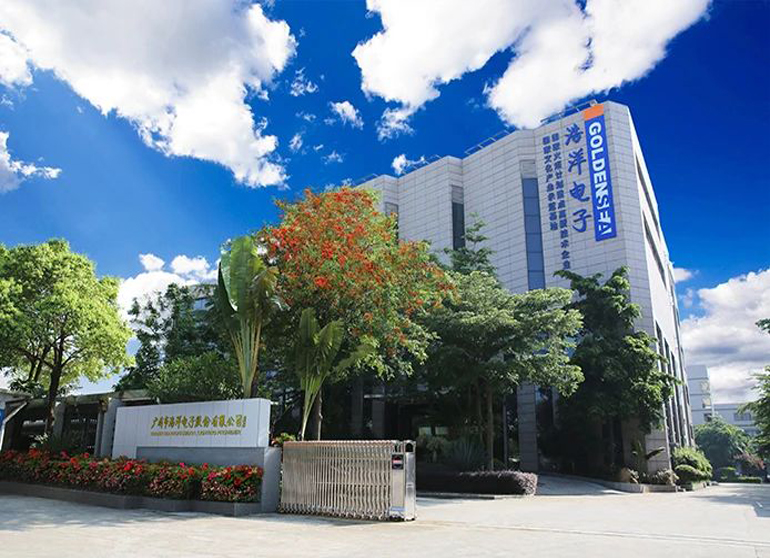 Guangzhou Haoyang Electronic Co., Ltd. is pleased to announce that its initial public offering of A shares was successfully listed on the Growth Enterprise Market (GEM), Shenzhen Stock Exchange on May 20th, 2020 (Stock name: HAOYANG, Code: 300833).

Due to the need of epidemic prevention and control, a small listing ceremony was held in Haoyang headquarters and the whole process was broadcast online to celebrate the successful listing.

Distinguished guests from the political, business, academic and entertainment circles came to celebrate it with us.

Jiang Weikai, chairman of HAOYANG, said the listing of Haoyang shares on the Shenzhen Stock Exchange is an important milestone in the company's development, as well as the starting point of an exciting new journey. From the beginning the goal has been to advance and together we have succeeded! Haoyang will always value working alongside all our peers in the industry to promote the development of China's entertainment stage lighting industry.

Looking to the future, Haoyang will continue to adhere to the concept of integrating development between technology and culture. Through focus on research and development, while actively exploring domestic and foreign markets,strengthening external cooperation and increasing product competitiveness, Haoyang will continue to achieve rapid growth and maximize value for our customers, suppliers, partners, employees, society and shareholders! Haoyang is looking forward to a brilliant future, based on mutual trust and support, hand in hand with our partners and stakeholders.