
Welcome 2018 Machinery Industry and Officials and Industrialists in Developing Countries to Golden Sea
Release date:2018-07-13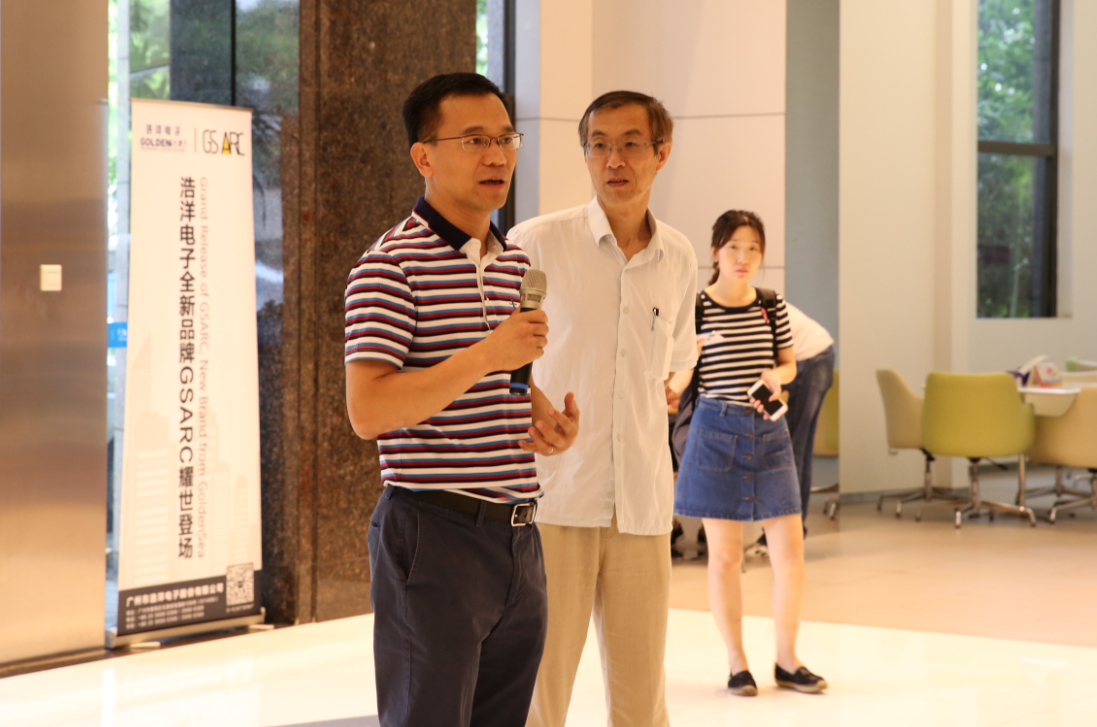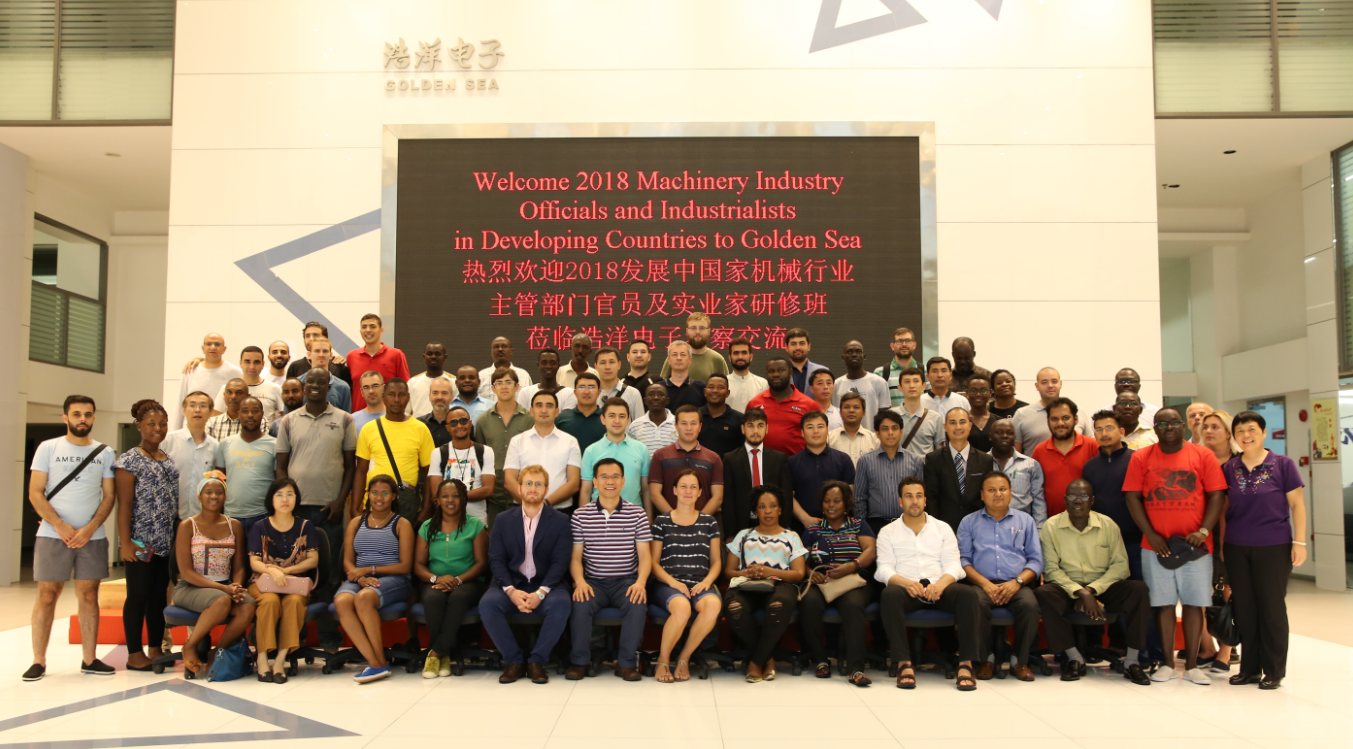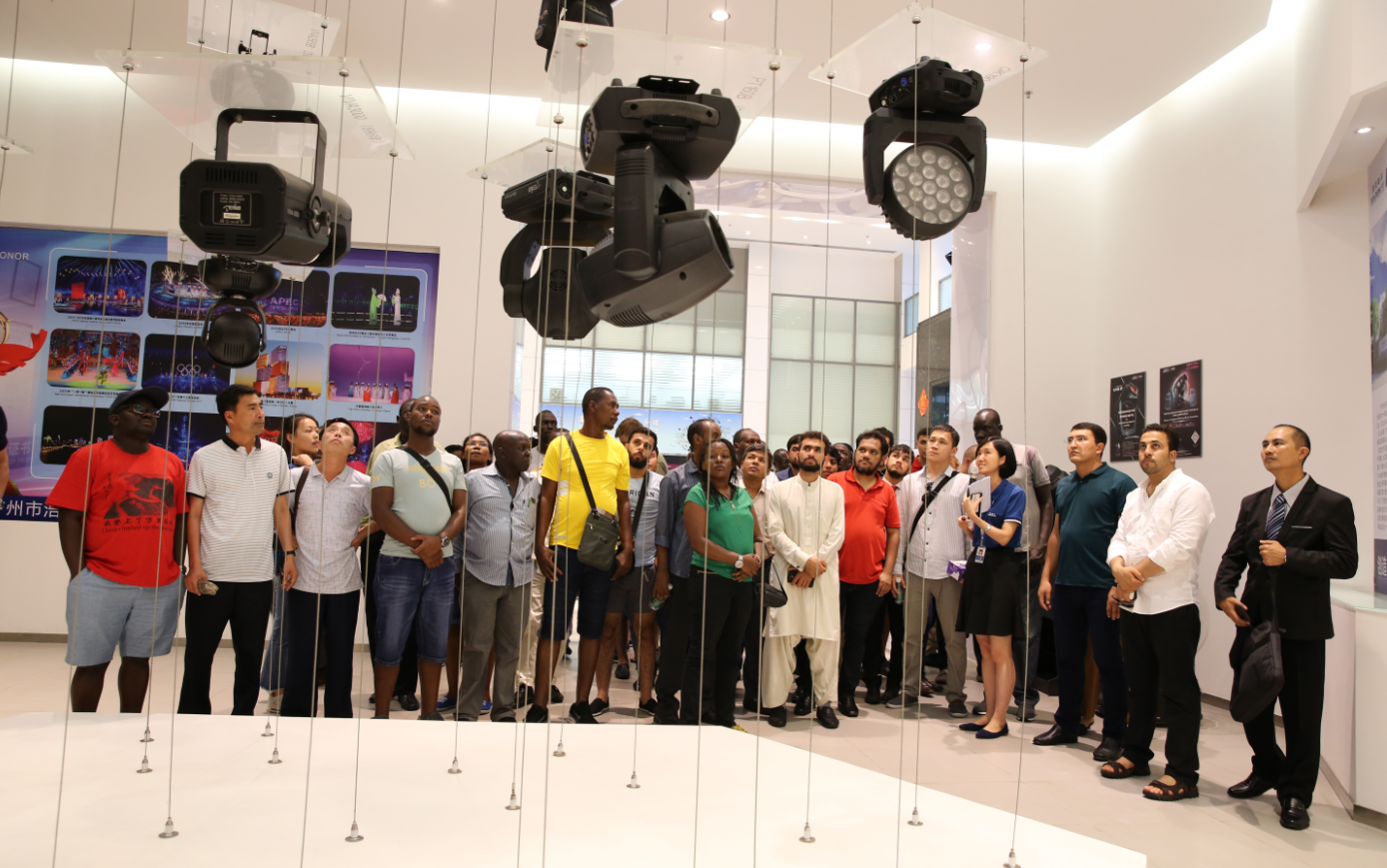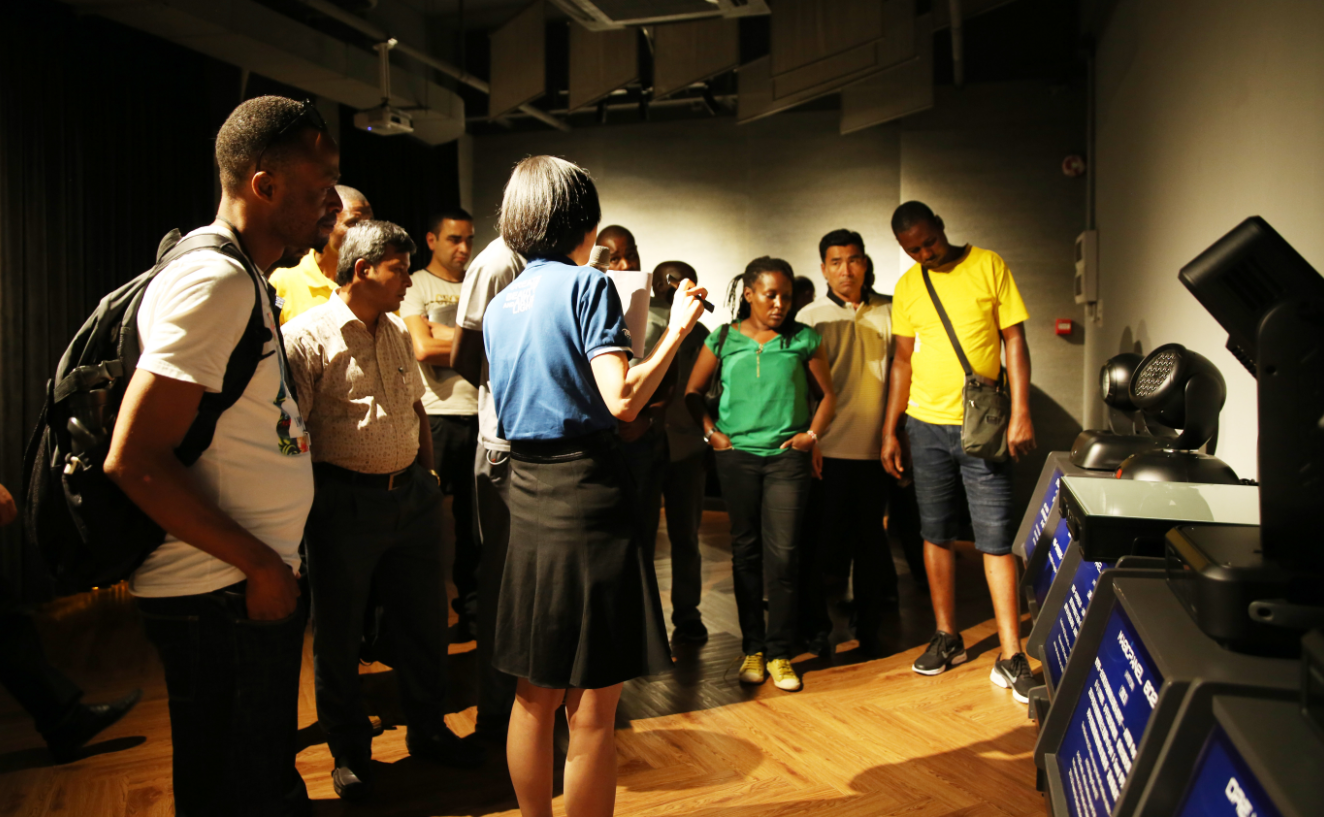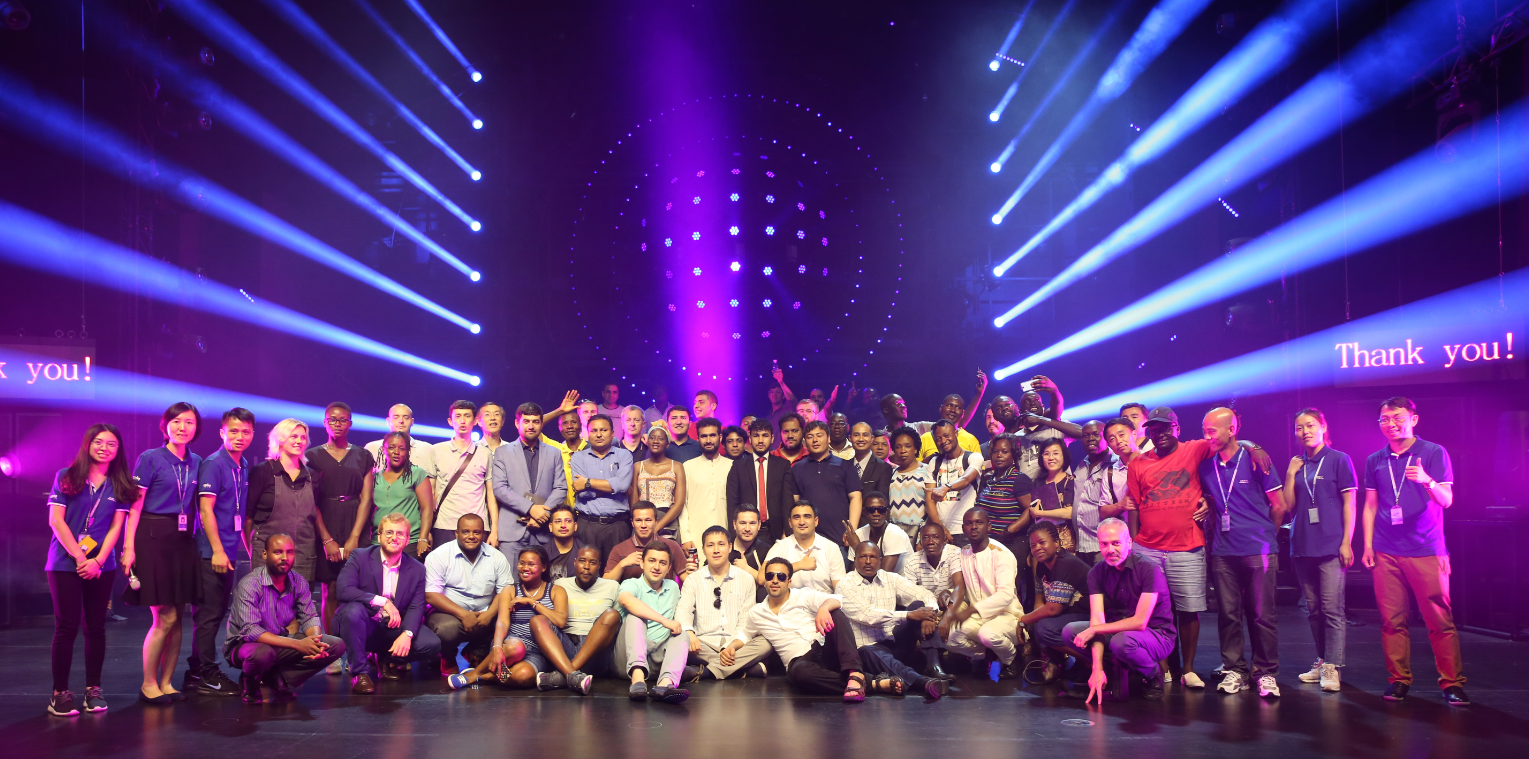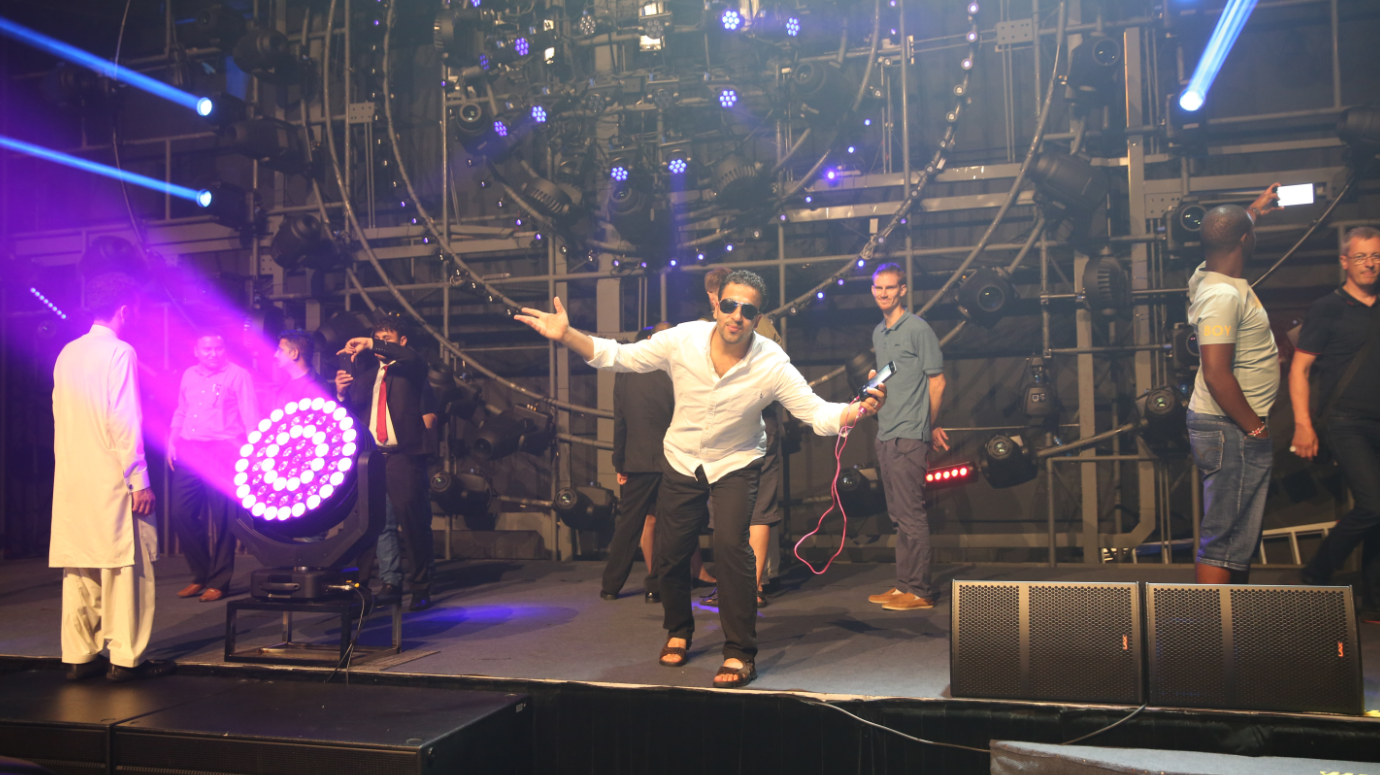 On July 2nd, about 70 machinery industry officials and entrepreneurs, coming from 10 developing countries such as Uzbekistan, Palestinian, Bangladesh, Afghanistan, North Korea, etc., came to Guangzhou and visit Golden Sea. The visit was organized by China Chamber of Commerce for Import and Export of Machinery and Electronic Products with the aim to improve the communication in terms of machinery knowledge, technology, personnel exchange between developing countries and China and ceaselessly push the benign development of the machinery trade of China and developing countries.
Golden Sea staff received the guests with hospitality and showed them around the corporate honor wall, introduced in details about the development history, research team, patents, industry status, the honors and certificates Golden Sea having received from organizations at home and abroad and international projects. They showed great interest and thought highly of the corporate culture, planning and the achievement. Through this visit, they have more knowledge about Golden Sea and China's machinery industry, especially the planning and corporate atmosphere, which fully embody the strength and charm of Golden Sea in the industry.
Afterwards they went to the International Lighting Museum to enjoy about 500 pieces of collections. Golden Sea staff introduced the collections and the stories behind, enabling the people to feel the unique charm of history behind these collections and to have deep understanding of the developing history of stage light of western and Chinese cultures.
After appreciating the collections, they came to the stage in Golden Sea to enjoy the fascinating lighting show with integration the light and music.
Finally, they visited Golden Sea subsidiary---World Truss Company. After the visit, they thought highly of the advanced mechanical equipment and the smart and automatic production line.
After the visit, they showed their appreciation and great interest in the technology of lighting, and expressed that it helped to broaden their views and deepened their understanding about stage lighting industry.