
Express on Golden Sea at the 25th Guangzhou International Lighting Exhibition
Release date:2020-10-20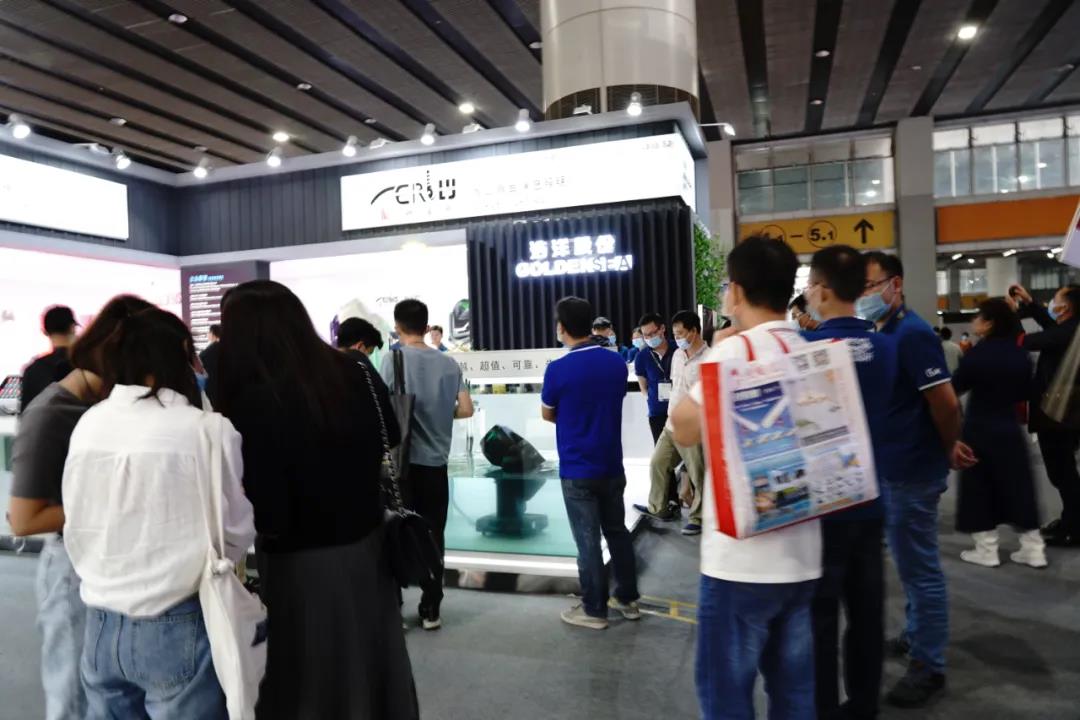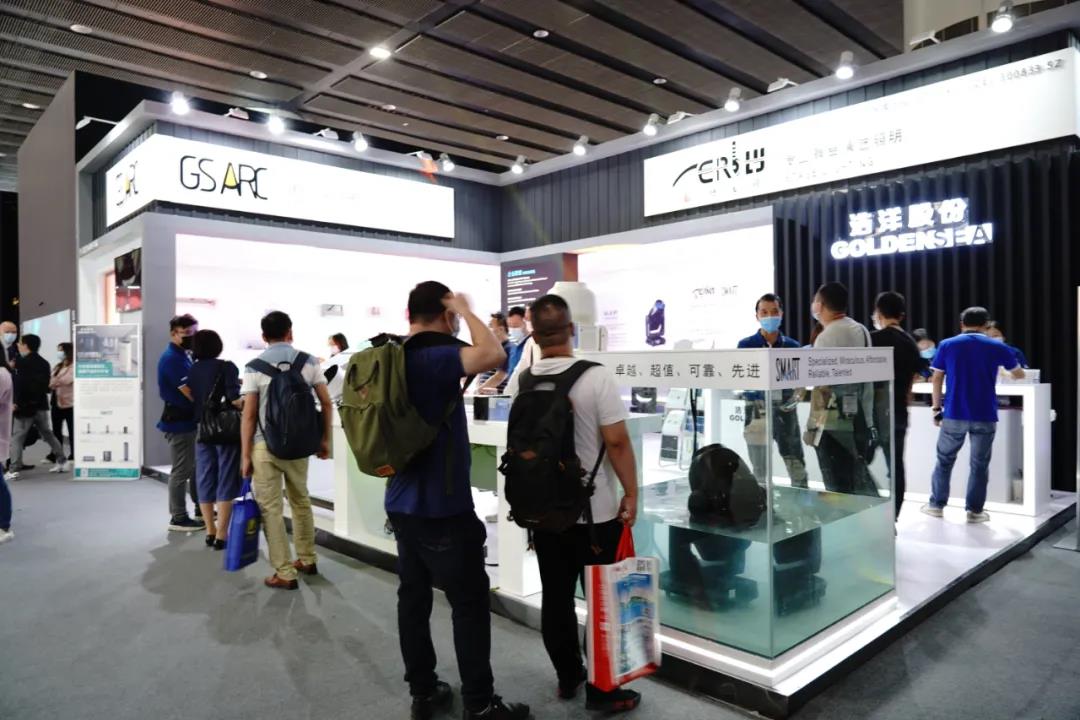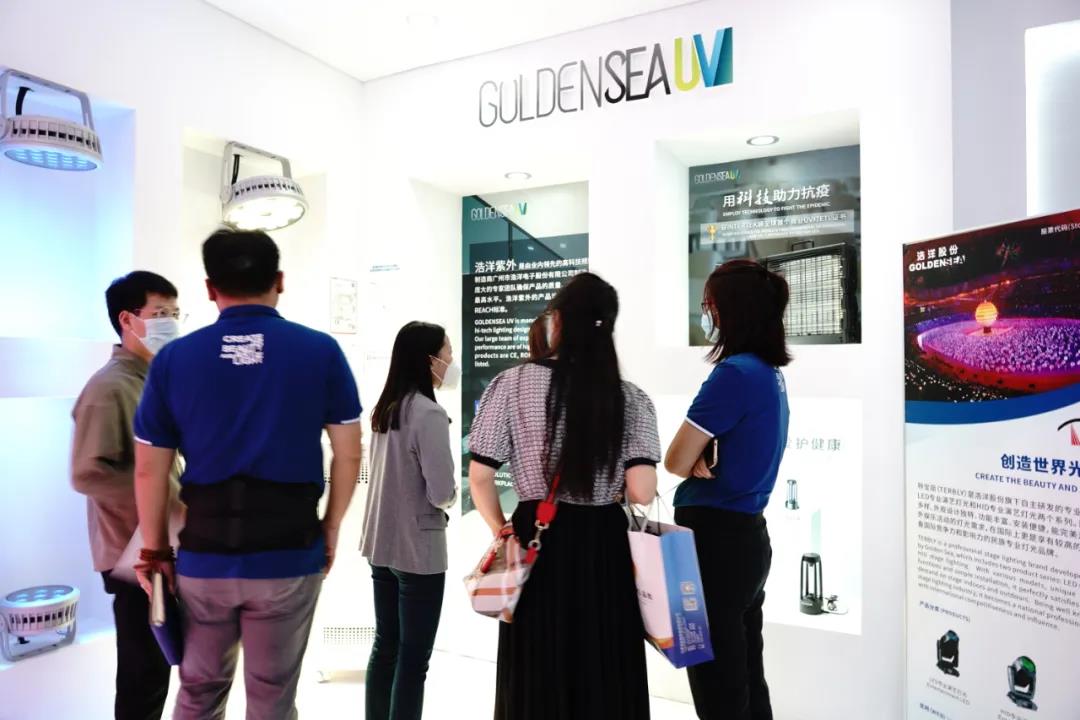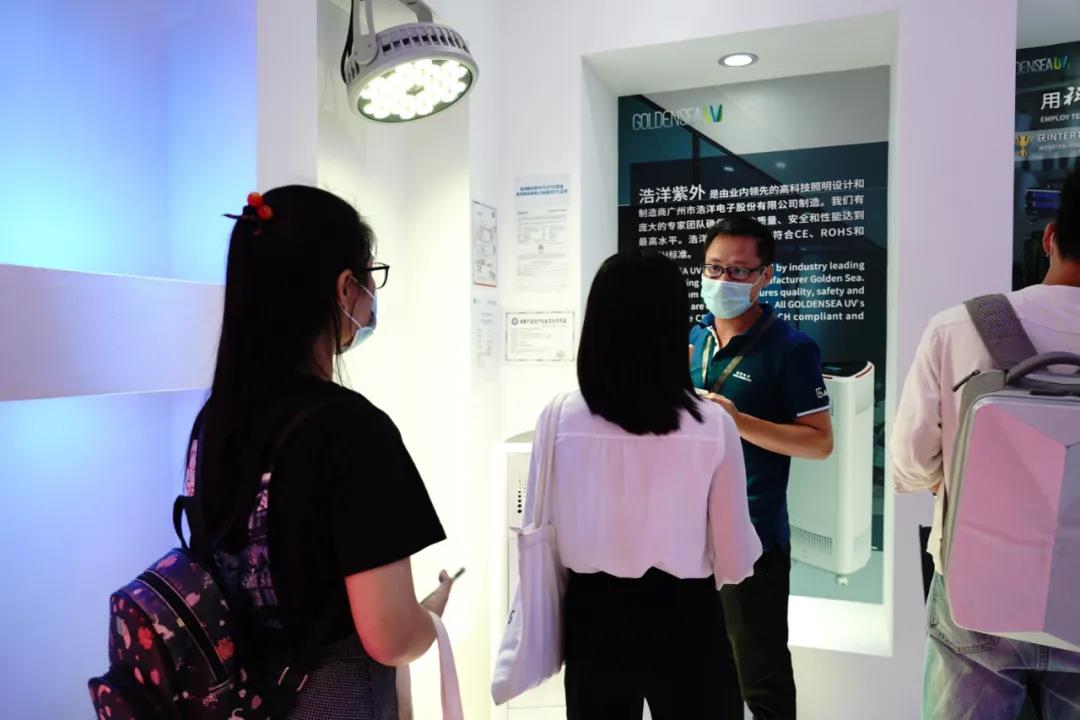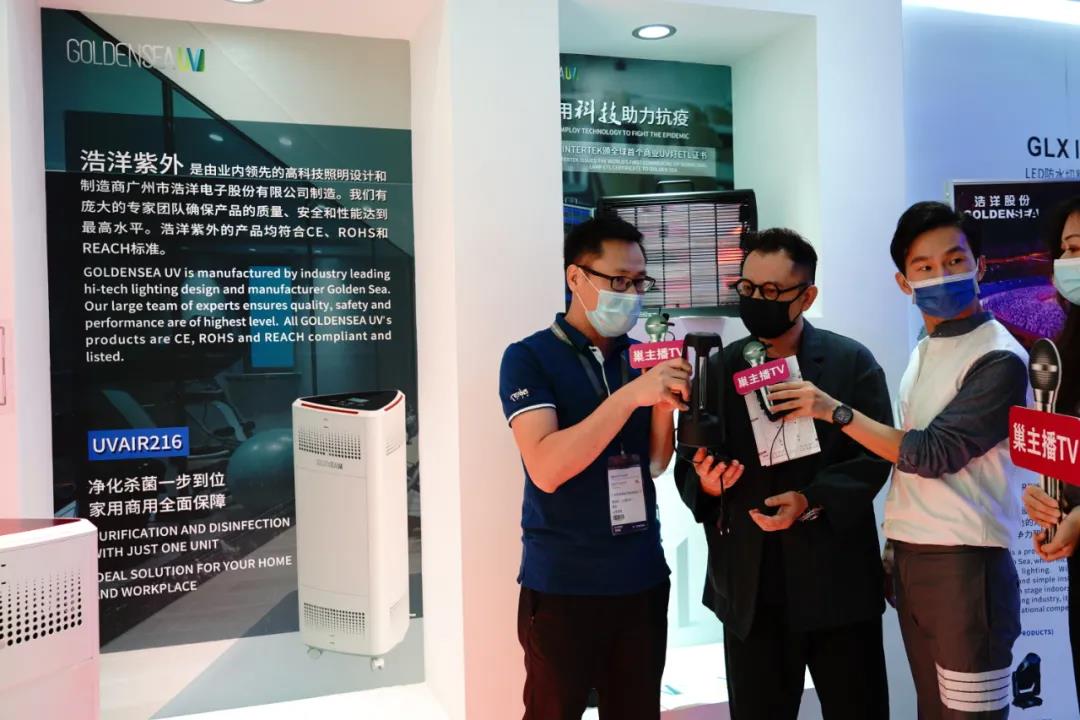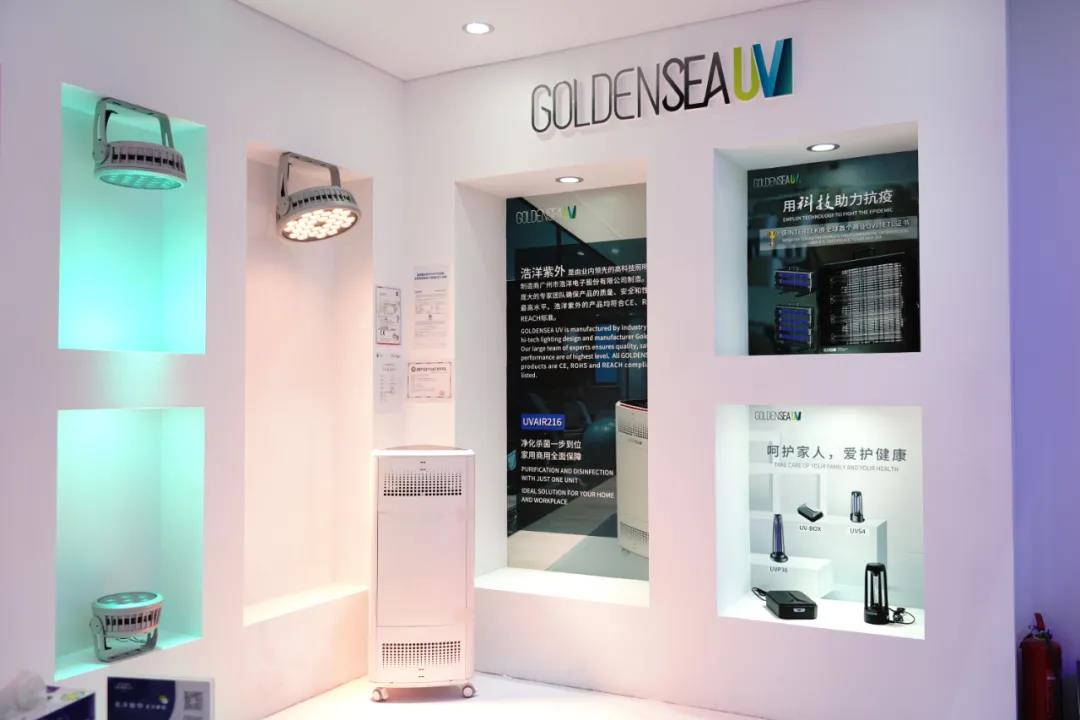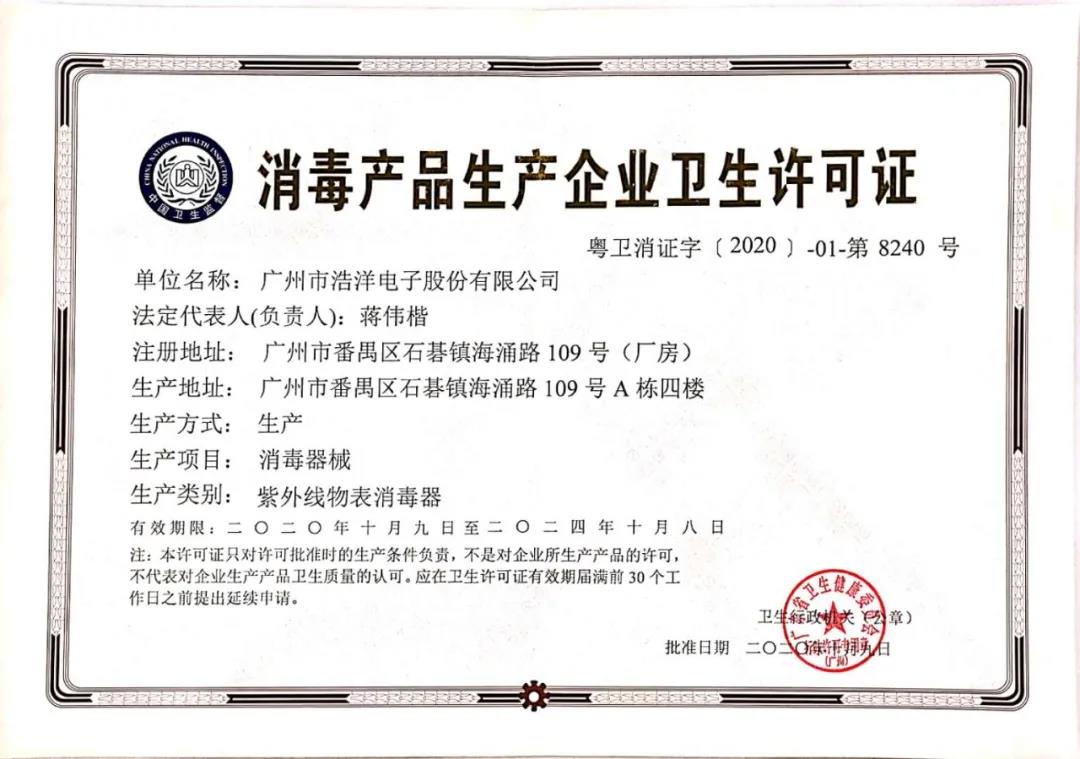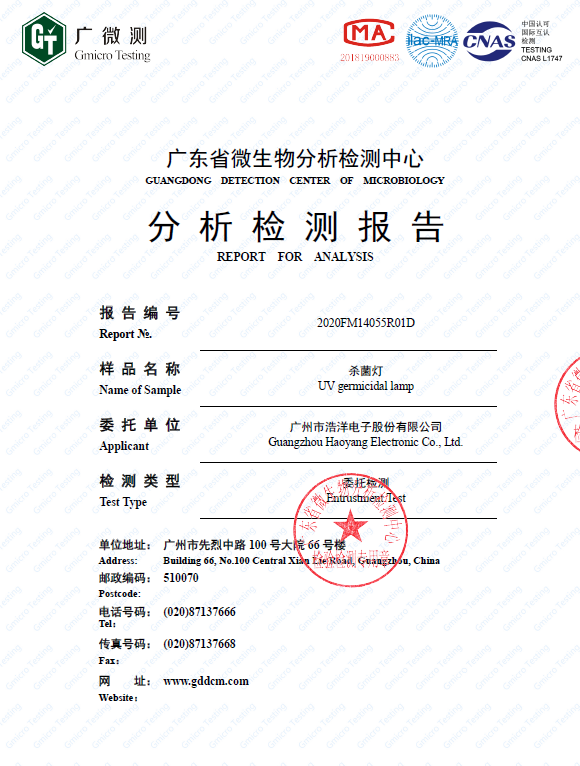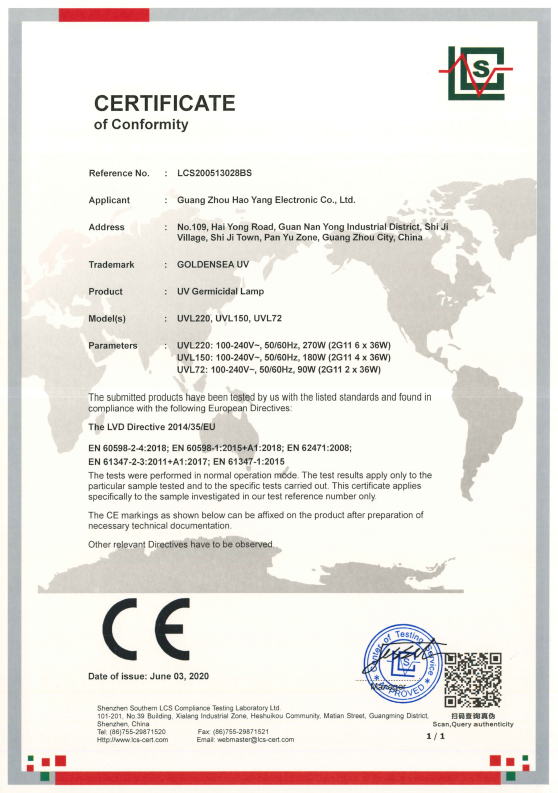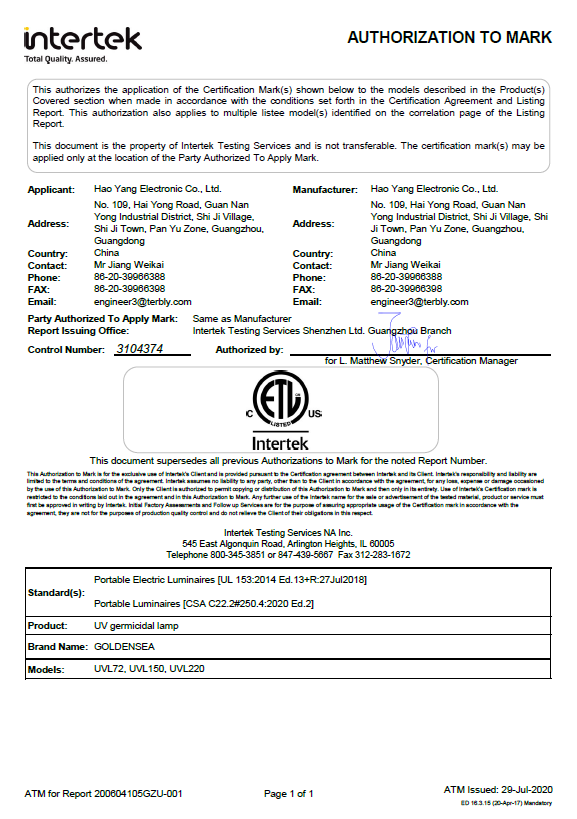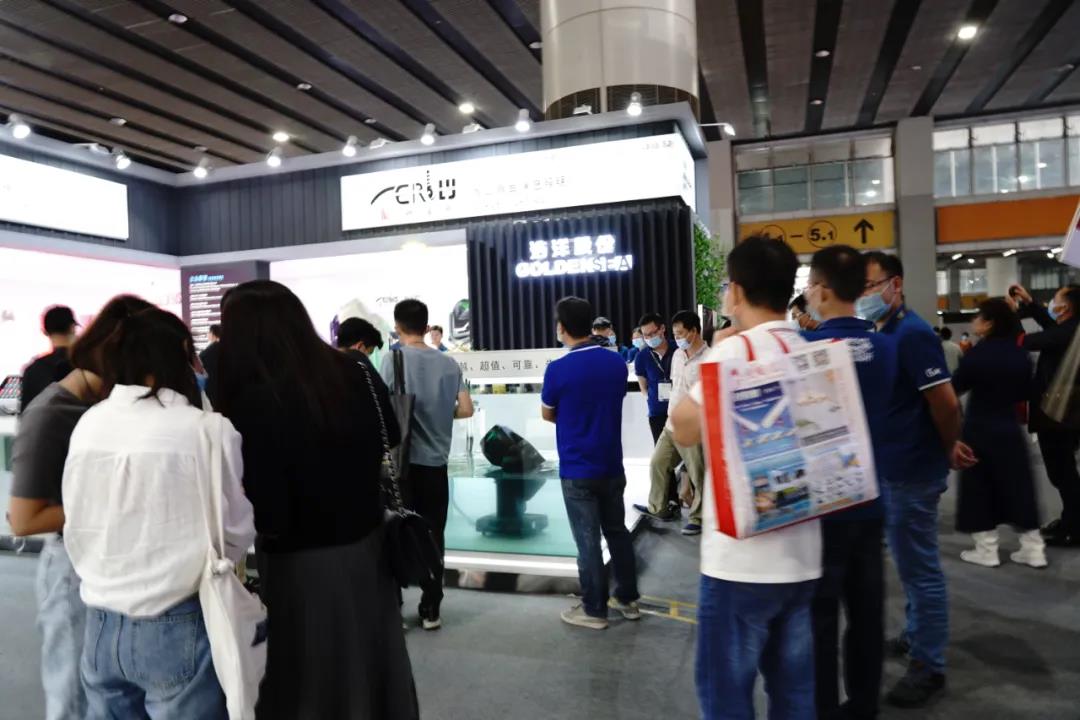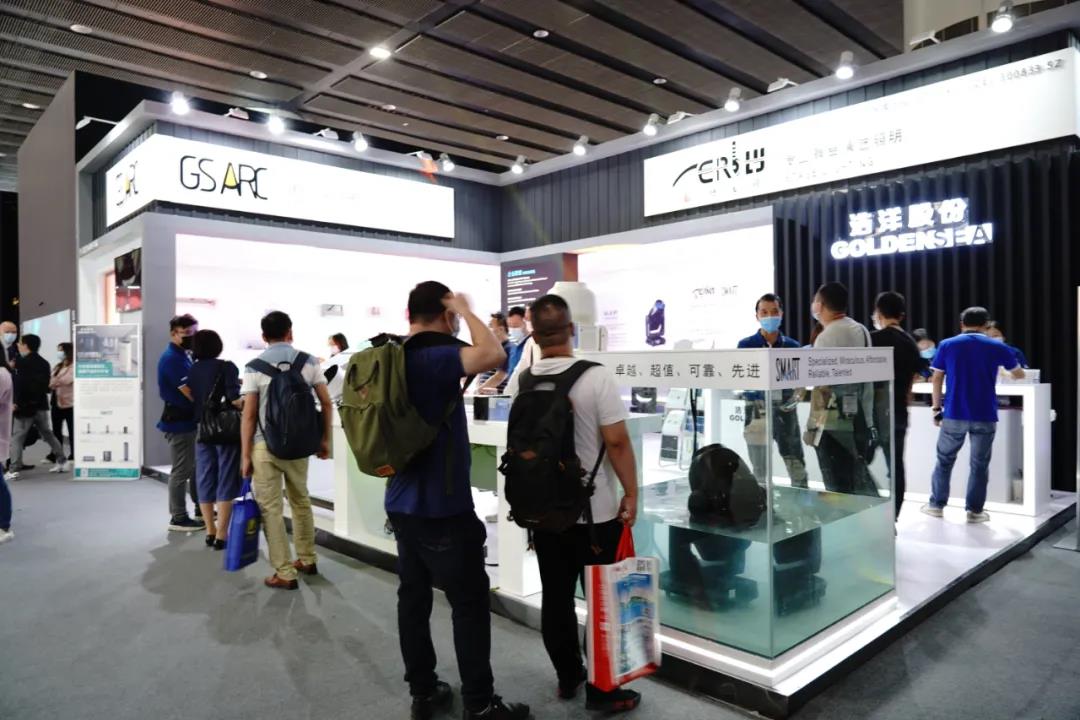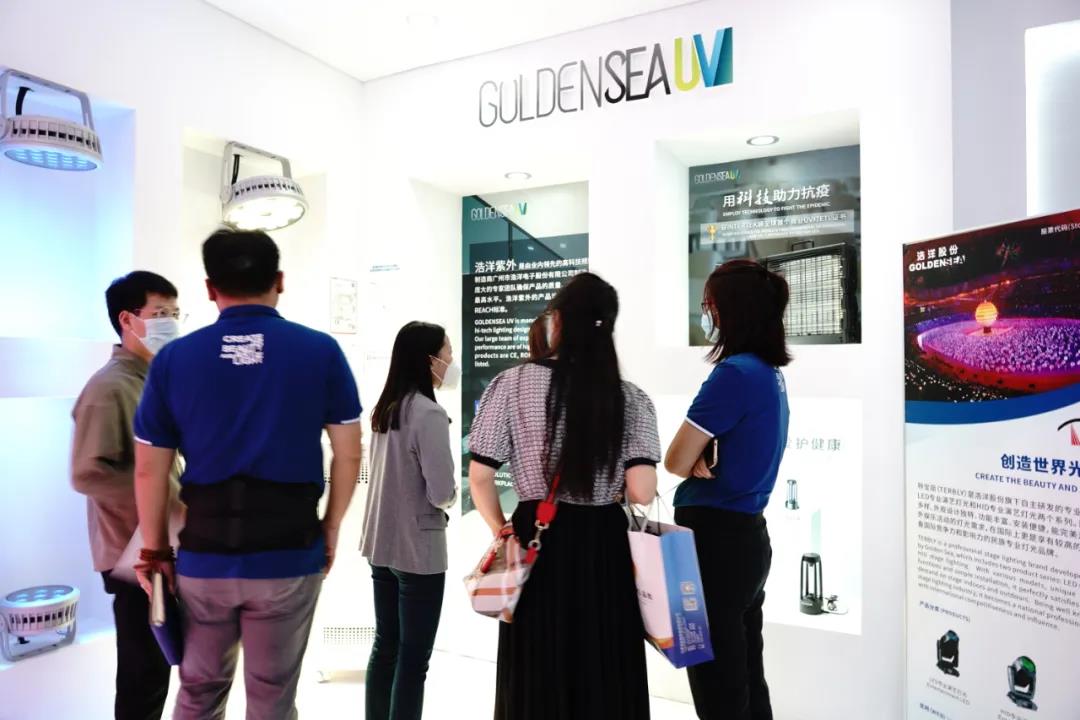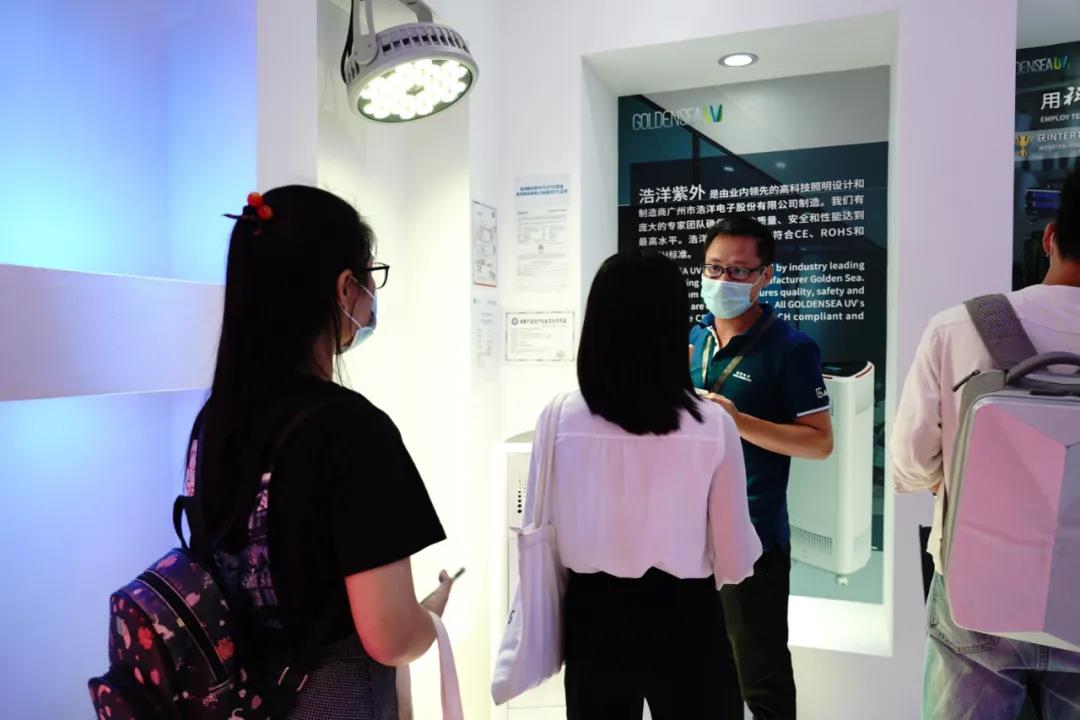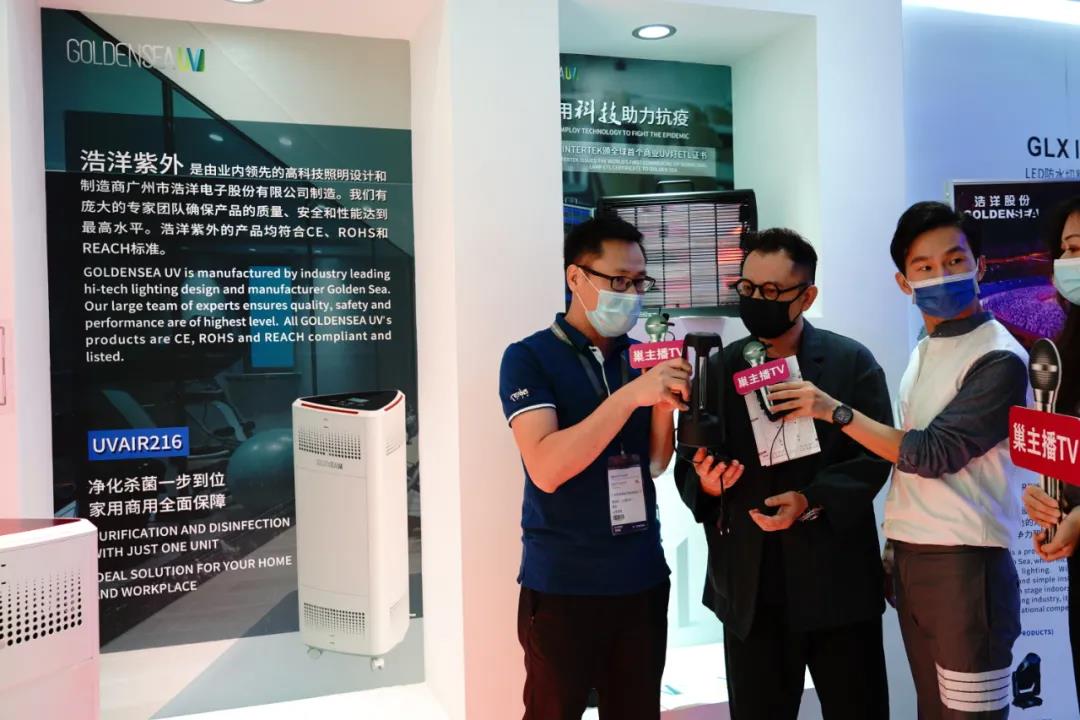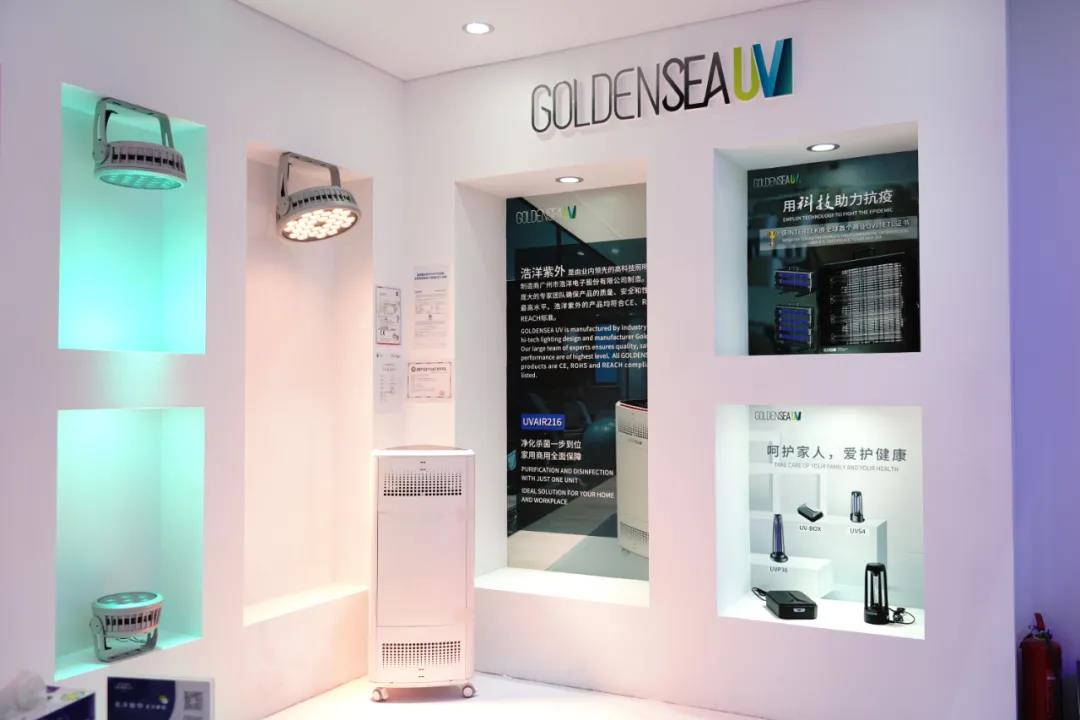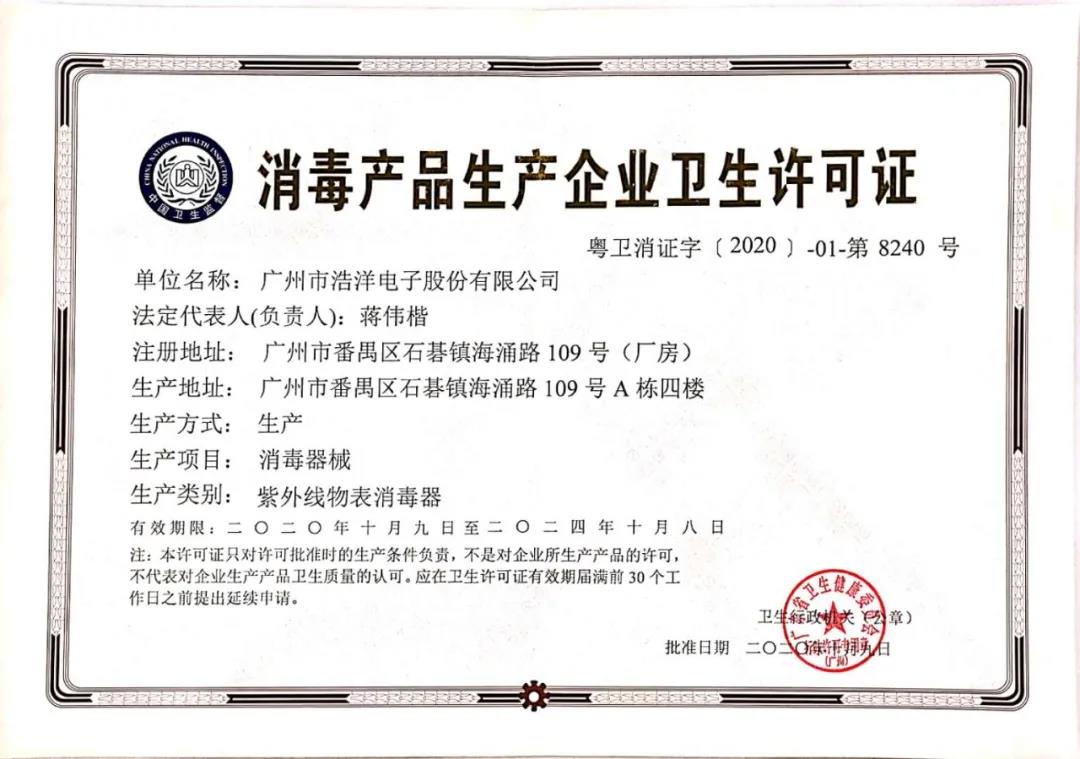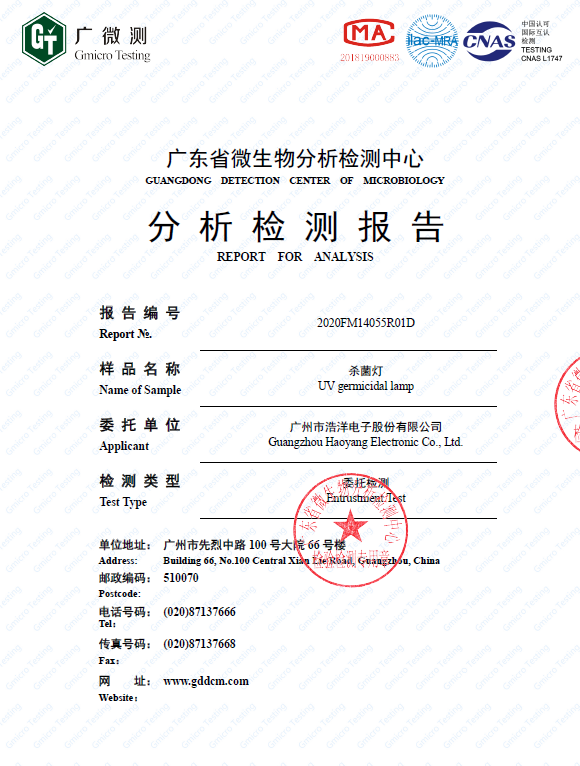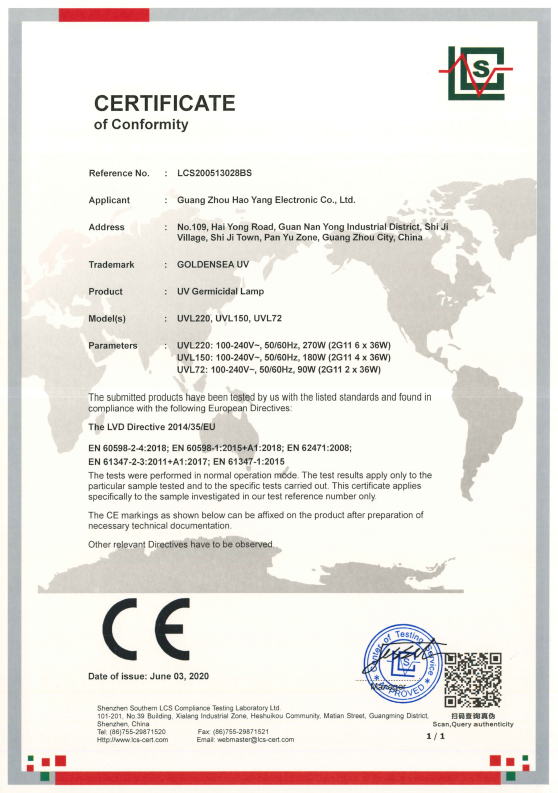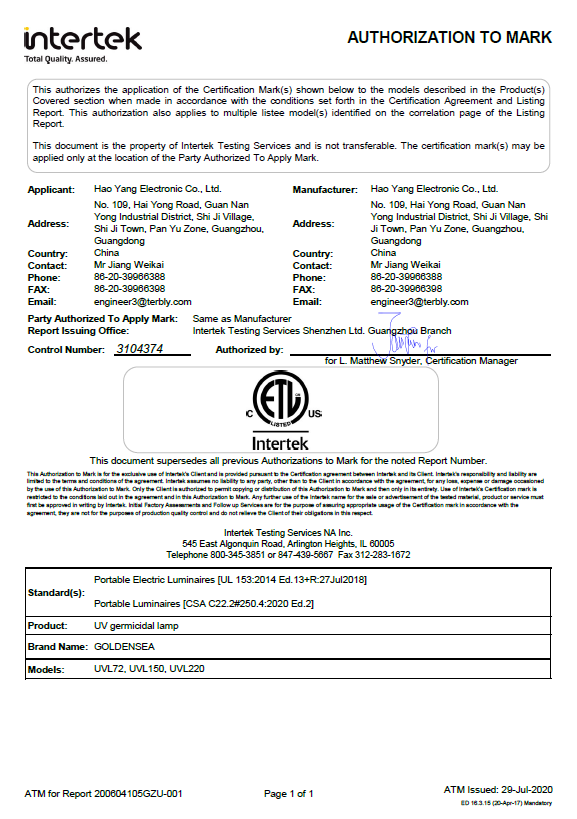 From October 10 to 13, the 25th Guangzhou International Lighting Exhibition (GILE) that Golden Sea participating in is in full swing. Golden Sea's booth is crowded with people and the atmosphere is warm! One of the eye-catchers is GOLDENSEA UV.
7 new products of GOLDENSEA UV present themselves on the booth, including disinfection box, disinfection light, air disinfection and purification unit, etc. The application scenarios cover public, commercial, industrial and private spaces, providing strong support for the people to fight the epidemic. The products are CE compliant and listed. What is more, recently we have got the first commercial ETL certificate issued by INTERTEK. 
More excitements waiting for you to discover!